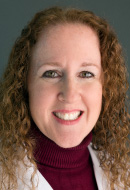 Dr. Jamie Pollack is a licensed clinical audiologist who has been practicing in South Florida since 1989. She received her Doctorate in Audiology from the University of Florida in 2000. She obtained her Master's degree in Audiology from Florida State University in 1989 and her Bachelor's degree in Speech Pathology and Audiology from the University of Florida in 1988.
She worked with the Infant Hearing Impairment Program through the Children's Diagnostic and Treatment Center before coming on board to West-Med Hearing and Balance Center in Plantation, Florida where she remained for 20 years. She has been with ENT Hearing Associates since 2009 and recently relocated from the Wellington - Forest Hill office to join the Coral Springs practice.
Dr. Pollack is a member of the American Academy of Audiology and a Fellow of the Florida Academy of Audiology. She also maintains her Certificate of Clinical Competence through the American Speech-Language-Hearing Association.
Dr. Pollack's areas of expertise include:
Diagnostic and Rehabilitative Audiology for the Adult and Pediatric Populations
Counseling and Aural Rehabilitation
Selection and Fitting of Amplification (Hearing Aids)
Assistive Listening Devices