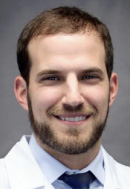 Dr. David Kasle received his medical degree from Albert Einstein College of Medicine in New York, where he earned the Dean's Recognition Award. He then completed his internship and residency in Otolaryngology - Head and Neck Surgery (ENT) at Yale University School of Medicine where he also served as chief resident. He is board certified in the field of Otolaryngology – Head and Neck Surgery.
As part of ENT Sinus and Allergy of South Florida, Dr. Kasle also participates in a number of clinical trials. These include novel advances in treating chronic sinus disease, loss of taste and smell, and nasal obstruction.
Areas of expertise include:
Nasal Obstruction and Sinus Disease
Balloon Sinuplasty (balloon sinus dilation)
Allergy Testing and Treatment
General Ear, Nose and Throat Medical and Surgical Care
Hearing Loss, Dizziness and Balance Disorders
Hearing Amplification Devices (Hearing Aids)
Vocal Cord Pathology
Dr. Kasle utilizes the most up-to-date treatment options and technology, and has done extensive research in numerous areas of ENT including sinus disease, tinnitus (ringing in the ear), head and neck cancer, and swallowing and voice pathology. He has published in several highly regarded medical journals including the New England Journal of Medicine, JAMA-Otolaryngology and The Laryngoscope.
Dr. Kasle is a member of the American Academy of Otolaryngology – Head and Neck Surgery, the Network of Florida Otolaryngologists, the American Medical Association, the American Rhinologic Society, and the Triological Society. He enjoys reading, exercise, and spending time with his family.
Dr. Kasle currently sees patients in our Coral Springs office and Plantation office. If you are interested in making an appointment with Dr. Kasle or would like additional information about our practice, please contact our Plantation office at (954) 476-0400 or our Coral Springs office at (954) 796-0400.